PANTONE LIST LEDGER + ONE SKETCH A DAY
One Sketch a Day is a guided sketchbook to inspire creatives to journal a colorful piece of art every day for a whole year. The List Ledger encloses 4 Pantone-themed notepads in an attractive case: an essential for every designer's desk.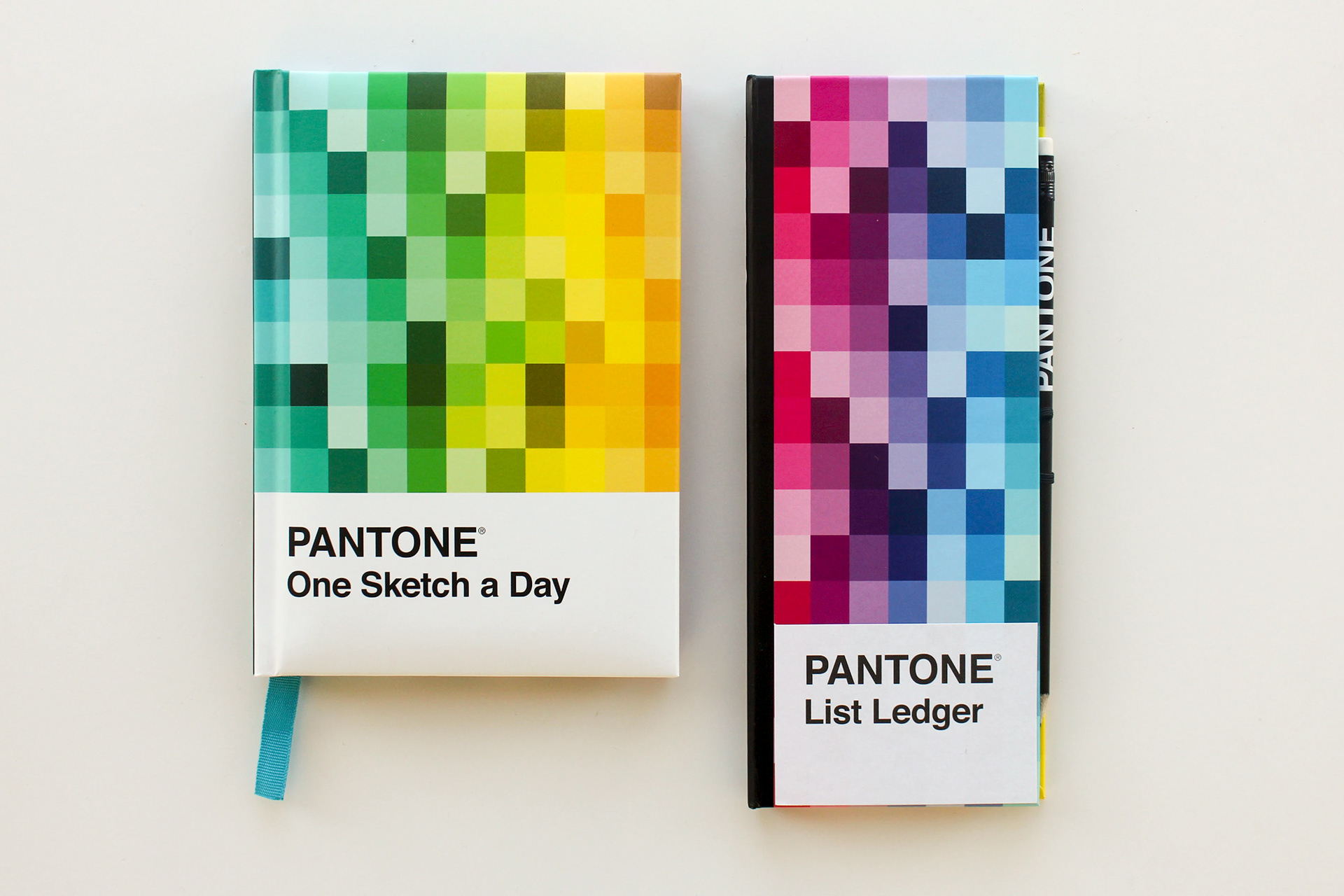 Designed for Chronicle Books in partnership with Pantone LLC.